Tyga - Cali Love
Submitted by mfizzel on Mon, 02/23/2009 - 8:32pm.
Singles / Diss Tracks / Promo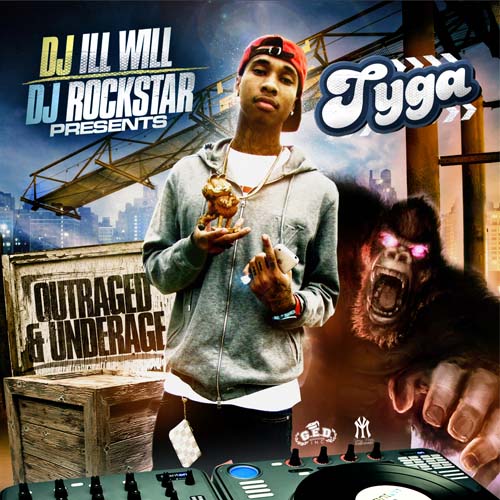 Young Money's Tyga drops the 2nd official leak off of his "Outraged & Underage" Mixtape with DJ Ill Will & DJ Rockstar called "Cali Love" addressing the current status of his home on the Left Coast!! The first leak off "Outraged & Underage" was the much talked about collabo with"The Martian" Weezy F called "Breaktime." Make sure to look out for this entire street album full of all new unheard music dropping on Monday, March 2nd!!
Also, one more leak will hit the web before the complete project is dropped and you dont want want to miss that collabo with fellow Young Money affiliate Heartbreak Drake who has been killing the internet the last couple weeks with his new mixtape "So Far Gone"...the Tyga/Drake collabo is called "Stampede" and after u hear it you will understand why!!!
"Outraged & Underage" should lead into the release of Tyga's 2nd official retail album "The Introduction" - which is still awaiting the official release date but is slated to drop in the Spring of 2009!!
Props to DJ Ill Will!
How To DOWNLOAD