OSA - Crowned The Soundtrack
Submitted by mfizzel on Fri, 06/04/2010 - 7:54pm.
Unsigned Hype | Mixtape Torrents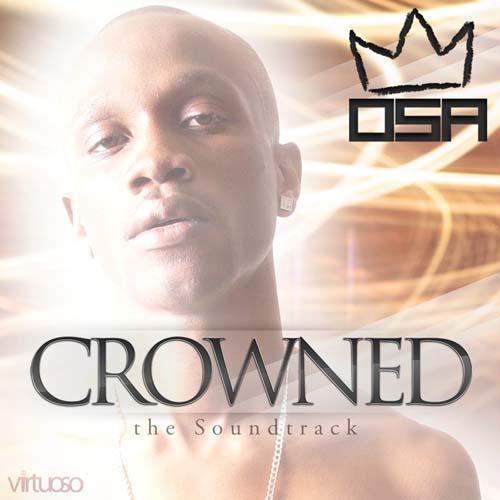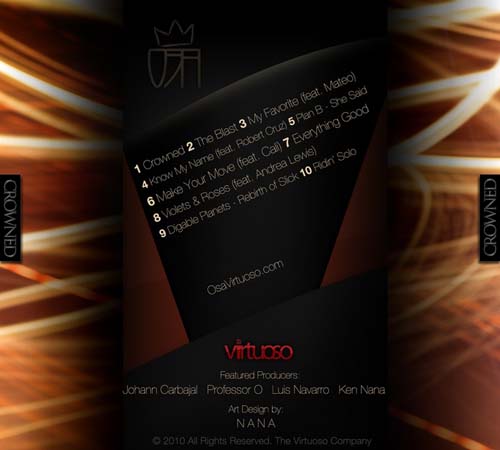 Osamede ( Meaning God Crowns You) is the son of a Nigerian father and Dominican mother. Born in the Bronx, spent his first 5 years in Nigeria and returned back to the States residing in Bedford Stuyvesant, Brooklyn NY. His parents owned a store catered to aficionados of the arts, his cousin was a DJ & his Sister was a huge music fan. So with music in his midst by age 6 he started piano lessons, by age 8 he started writing lyrics as poems. Then came performing art lessons, gymnastics, drum practice and art classes.
Accepted as an art major at LaGuardia High school for performing arts at age 12, he also became well known as a young DJ/Rapper/Breakdancer. His rep of being a good student got him in a scholarship program and summer gigs on Wall street as a teen. Before graduating, Osa and friends created a group that would become underground notables, The AmountBoyz (ABZ): a Dance/Music crew, doing shows, radio interviews, endorsement deals, MTV, BET, etc. With much collective success under their belts, including background performances/touing with Madonna, Diddy, Missy etc.
Osa took anther path enrolled at Oswego State University for Business & Marketing. While there he held down his own radio show mixing new hit songs with his songs and performed throughout Campus. Went on to graduate with a Bachelor's before the age of 21. After graduating, ABZ released 2 CD's and 1 DVD collectively, selling thousands of copies. He also worked at several record labels and media companies learning the ropes of the industry, preparing him to be both an Artist and a keen prospective entertainment business figure. Shortly after with the support of his ABZ crew, Osa moved to Los Angeles and never looked back, He has slew of mixtapes out right now starting with the IRapper series (Vol 1-3) and his current release Crowned. He is destined to do great things in this industry a Prince taking his throne.
01 Crowned
02 The Blast
03 My Favorite Ft. Mateo
04 Know My Name Ft. Robert Cruz
05 Plan B - She Said
06 Make Your Move Ft. Cali
07 Everything Good
08 Violets & Roses Ft. Andrea Lewis
09 Digable Planets - Rebirth Of Slick
10 Ridin' Solo
11 The Blast Remix Ft. Doampeace
How To DOWNLOAD