Coli Montega - Who The F--k Is Coli Montega Part 2 (Hosted By DJ Whoo Kid)
Submitted by mfizzel on Sat, 03/17/2012 - 8:42am.
East Coast | DJ Whoo Kid | Mixtape Torrents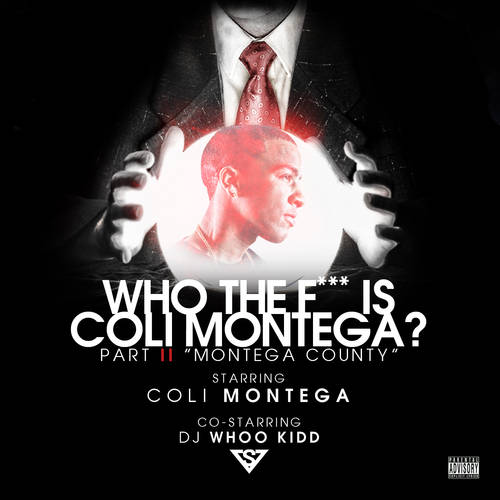 Follow Coli Montega: @ColiMontega | YouTube | Facebook | ColiMontega.com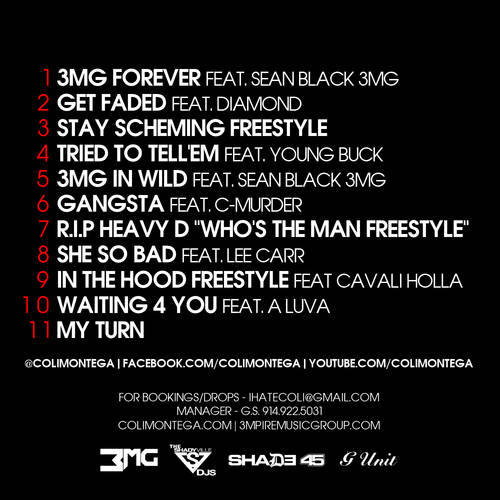 Watch the official music videos for That Guy & Stay Scheming
Coli (co-lee) Montega, upcoming artist raised in Greenburgh, NY & moved to Yonkers, NY at the age of 12. In which he still resides, signed to the record company he started alongside with his cousin/business partner Suits, titled Empire Music Group. Starting his career doing a series of "Yonkers Inmate" compilation mixtapes with DJ OP, which featured many of Yonkers best talent. It wasn't until his first mixtape, called "Who The F*** Is Coli Montega" hosted by DJ Big Mike in October 2011 where he became an indie success gaining 10,000+ downloads off of the mixtape. Mostly due to it being first debuted on rap artist 50 Cents' website THISIS50, & his single "THAT GUY" being featured on NY stations Hot97 & Power 105 constantly from DJ's such as Suss-One, DJ Self, DJ Enuff, & DJ Will, just to name a few. He's now following up that with the release of his Second Mixtape titled "Who F**K Is Coli Montega Part 2 Hosted By DJ Whoo Kid" featuringknown names such as artist like C-Murder, Diamond, Young Buck, Lee Carr & more.Earlier in his career, even before the success of his mixtape, Coli has opened up for various acts on different occuasions such as Soulja Boy, Jim Jones, Fabolous, Ryan Leslie, & others.
01 - 3Mg Forever (Feat Sean Black)
02 - Get Faded (Feat Diamond)
03 - Stay Schemin [Freestyle]
04 - Tried To Tell Em (Feat Young Buck)
05 - 3Mg In The Wild (Feat Sean Black)
06 - Gangsta (Feat C-Murder)
07 - Whos The Man [Freestyle]
08 - She So Bad (Feat Lee Carr)
09 - In The Hood [Freestyle] (Feat Cavali Holla)
10 - Waiting 4 You (Feat A-Luva)
11 - My Turn
How To DOWNLOAD