J-Hood: The Beginning Of The End
Submitted by mfizzel on Fri, 07/21/2006 - 5:46am.
East Coast | Mixtape Torrents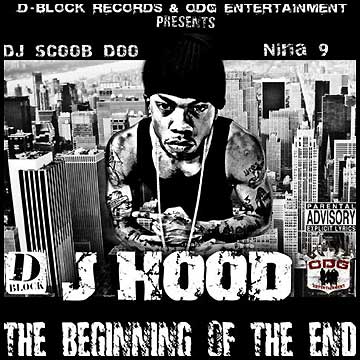 The Babyfaced Gangsta and D-Block's young gun J-Hood is back with his
D-Block Records team and family. Keeping it in-house with D-Block-affiliated
DJ Scoob Doo, this joint is an official mixtape before Hood's long overdue album.
With only his second official mixtape in about two years, the streets are chomping
at the bit for some material from their Y.O. flame-spitter.
This mixtape serves like an album with all-exclusive and new tracks from J-Hood,
including guest shots from J.R. Writer & A.P.

1 - Intro
2 - U Know
3 - Da Block
4 - I'm From Yonkers feat. A.P.
5 - Get It In feat. A.P.
6 - Forever
7 - Come Out & Play
8 - No Sir
9 - Boss Status
10 - Nothing Like Me
11 - Wanna Bounce?
12 - Aint No Party
13 - Glitter & Gold
14 - D-Set feat. J.R. Writer
15 - Yesterday
16 - My Time
How To DOWNLOAD