Game Talks 'Stop Snitchin'' DVD
Submitted by mfizzel on Tue, 12/06/2005 - 6:19pm.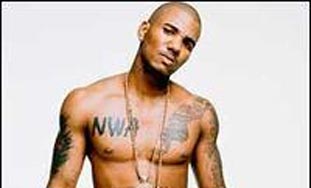 Rapper The Game is set to release "Stop Snitchin, Stop Lyin," a controversial tell all DVD and mix-tape.
"Stop Snitchin', Stop Lyin'" features the multi-platinum Compton rapper candidly talking about his rap career, personal life, ex-label mates and his fall out with G-Unit, his former crew.
"It's a tell all DVD about the in's and outs of the whole beef between G-Unit and me from the beginning to the end," Game told AllHipHop.com. "I along with the rest of the world, am growing tired of 50 cent and his antics. G-Unit is dying and I am the reason. This is the end. After this, the DVD and mixtape 'Stop Snitchin, Stop Lyin' is the last of this whole beef s**t with them clowns."
The DVD also features Game on a mission to hunt down 50 Cent that takes him from Los Angeles through New York City (including a stop at the G-UNot billboard in Jamaica Queens), finally ending in Farmington, Connecticut outside of 50's luxurious mansion.
The DVD, entitled "The Blair Snitch Project," also features Game searching through the woods near 50's Connecticut estate, eventually snagging 50's basketball hoop from off of his property.
Other features of the DVD include Game addressing the beginnings of the "G-UNot" movement, as well as the G-Unot tattooed on his forearm and G-Unot haircut he sported at the recent Vibe Awards.
The included mixtape features The Game spitting a new "120 Bars" and features Notorious BIG, Paul Wall, Eastwood, Charli Baltimore, Lil' Kim, and more.
In addition to releasing the DVD, Game is also putting the finishing touches on the follow-up to his blockbuster debut, The Documentary, as well as expanding business ventures.
"I've only been rapping for four years now and my development since my first album has taken a tremendous jump," states Game. "I'm getting better everyday so I want to focus on my forth-coming album The Doctor's Advocate which is slated for a late March early April debut. I'm also maintaining focus on the development of artists on my Black Wallstreet imprint, which is currently in a bidding war between 5 major distributors."
"Stop Snitchin, Stop Lyin" hit stores Tues. (Dec. 6). (*EDIT - Actually, word is according to the Stop Snitchin' mixtape the DVD has been pushed back to January to 'meet demand')
Reported by www.AllHipHop.com
How To DOWNLOAD