DJ Fine$$e - Platinum Slow Jams 27
Submitted by romeo on Tue, 12/19/2006 - 6:14am.
R&B | DJ Finesse | Mixtape Torrents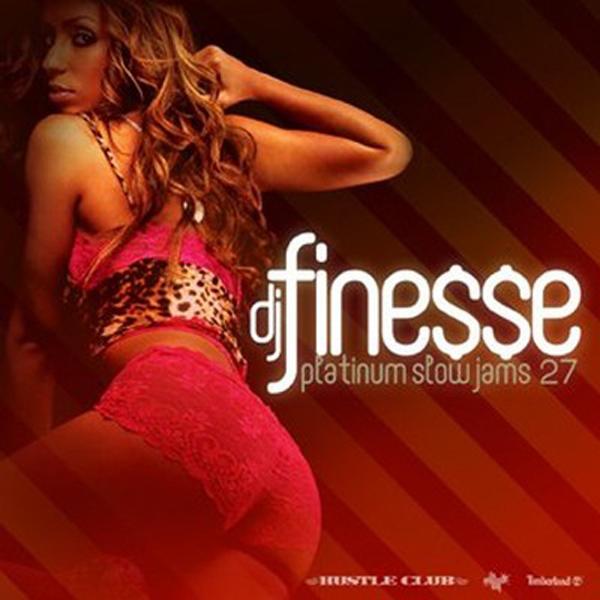 With one of the sexiest R&B slow jam collections
in the game, DJ Finesse always keeps his fans
tapped to the hottest slow jams and bedroom tunes.
His Platinum Slow Jams is now in its 27th edition
with this solid new mixtape of the sexiest and
slowest love songs.
Breaking down all the sexiest slow jams, this
mixtape features new music from Tyrese, Ciara,
Omarion, Shareefa & Bobby Valentino, Cassie, Avant,
Tamia, C. Aguilera, Heather Hadley and more!
1. Omarion - Ice Box [4:16]
2. Ciara - Promise [4:24]
3. Monica - A Dozen Roses [3:40]
4. Tyrese - One [3:31]
5. Donell Jones - Another Life [3:23]
6. Shareefa - Hey Babe [3:43]
7. Avant - Lie About Us [3:54]
8. Cassie - When Your Body Is Talkin [3:05]
9. Ruben Studdard - Make Ya Feel Beautiful [3:24]
10. Sammie - Come Wit Me [3:44]
11. 3LW - Things U Never Hear A Girl Say [4:27]
12. Janet Jackson - Take Care [4:47]
13. John Legend - Another Again [4:59]
14. Kelly Rowland - You Will Win [4:49]
15. Tamie - Me [4:20]
16. Heather Headley - I Didnt Mean It [3:44]
17. Chirstina Aguilera - Hurt [3:59]
18. Ne-Yo - Get Down Like That [2:56]
19. Ciara - Bonus Track [3:24]
20. Tyrese - Bonus Track [3:42]
How To DOWNLOAD