DJ Scoob Doo - Lil Wayne: The Mixtape Legend
Submitted by mfizzel on Tue, 08/01/2006 - 6:19pm.
Dirty South | DJ Scoob Doo | Mixtape Torrents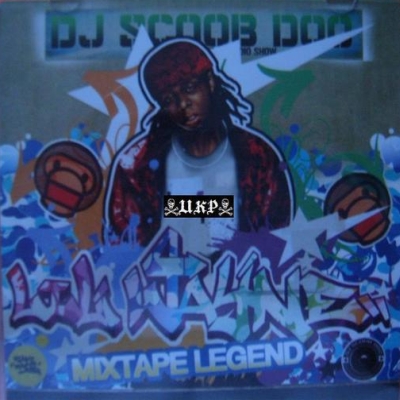 DJ Scoob Doo is a New York dude by all means. He stays with the D-Block camp so he's always banging
the official NYC shit. But sometimes you work with what you've got.
And if you've got unreleased and unheard Lil' Wayne material, you DEFINITELY work with it. Wayne's a
Mixtape Legend from the four projects he's dropped already (two with DJ Khaled and two with DJ Drama)
so the title is more than fitting.
Bringing you exclusive cuts you've never heard before, including joints recorded with Mannie Fresh before
the fallout, songs from Weezy & Baby's forthcoming Like Father, Like Son and even a few cuts that won't
make Tha Carter #3.

1 - Just Doo It
2 - Mixtape Legend
3 - I'm A Gangsta
4 - I Ain't Got Time For Them
5 - Get Out The Way Kidd
6 - Grown Man Weezy
7 - Body On The Shotti
8 - Weezy F The Postman
9 - Stuntin Like My Daddy feat. Baby
10 - I'm Reloaded...Gun Off Safety
11 - Want You feat. Lloyd
12 - Weezy Bitches
13 - Talkin That
14 - What Its Hittin For feat. Baby
15 - The Original Pump That Bass
16 - We Want Weezy! We Want Weezy!
17 - Im Da Man
18 - You Already
19 - Shine For Life
20 - I Murder Dem For Fun
21 - Everyday Gangsta
22 - Ca$h Money Nigga
23 - I Feel Like
24 - I Got It
25 - Wish You Would
26 - Streets
How To DOWNLOAD