Giovanni Keyz - Advantage 2 (Hosted by DJ ill Will & DJ Rockstar)
Submitted by mfizzel on Thu, 01/06/2011 - 9:13am.
East Coast | DJ Ill Will | Mixtape Torrents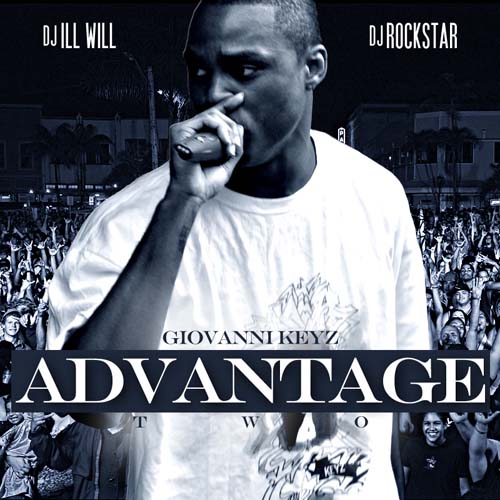 Once again 23 Yr Old Trenton, NJ Rapper Giovanni Keyz teams up with DJ ill Will to drop his new Official Mixtape "Advantage 2" this time they bring along DJ Rockstar. Features all Original Music and Production.
01. $100 Bill Flow (Prod By Cubz)
02. Find Me (Prod By Kingsmen)
03. Feeling The Same Feat Willski (Prod By Chemist)
04. Came Up Feat Eighty4 Fly (Prod By Chemist)
05. 45 Seconds From Your Love (Interlude) (Prod By Jay K)
06. 45 Seconds From Your Love (Prod By Flashbeats)
07. Levitate Feat D. Goode (Prod By Johnny Julianno)
08. The Rain Feat David Ray (Prod By Marco Blyze)
09. Storybook (Prod By Kajmir Royale)
10. Falling Up (Prod By Kajmir Royale)
11. Lay Down (Prod By Jr Rah)
12. Accept Me Feat Lex (Prod By Shane Narko)
13. Your Alright (Prod By Colito Gigante)
14. Out Of This World Feat Willski (Prod By Lex)
15. On My Way Feat Fate (Prod By Tech-Omega)
16. Forever A Rockstar Feat Cash Gotti (Prod By Broken Beatz)
17. Goodbye Feat Colito Gigante (Prod By Jay K)
How To DOWNLOAD