Eminem Gets Back With Kim; Hopes To Remarry
Submitted by mfizzel on Wed, 12/07/2005 - 8:19pm.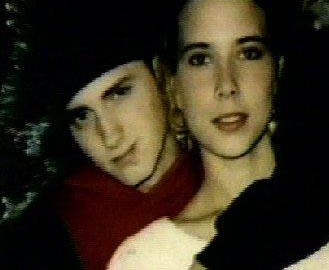 Eminem has reunited with ex-wife Kimberly Mathers.
"We have reconciled and are probably going to remarry," Eminem told Detroit radio station WKQI-FM Tuesday, according to the Associated Press.
The pair divorced in 2001 after a turbulent relationship, yet Eminem still referred to Mathers as "my wife Kim" in the interview. They were married in 1999.
In song, Eminem has lyrically abused, killed, cursed his wife and even has a gravesite tattoo on his stomach emblazed with "Kim: Rot in Pieces.�
The interview is the only one that the Detroit rapper will conduct to promote his new greatest hits collection, Curtain Call. The rapper also stated that, while he isn't retiring, his future is in question.
"I'm at a point in my life right now where I feel like I don't know where my career is going. This is the reason that we called it Curtain Call, because this could be the final thing,� he said. "We don't know."
The 33-year-old also referred to a recent bout in rehab as prevention "before [sleep medication] gets too out of hand.�
Reported by www.AllHipHop.com
How To DOWNLOAD