Dub MD & Spectacula Presents - Unexclusively Exclusive
Submitted by mfizzel on Tue, 02/17/2009 - 10:39am.
East Coast | Mixtape Torrents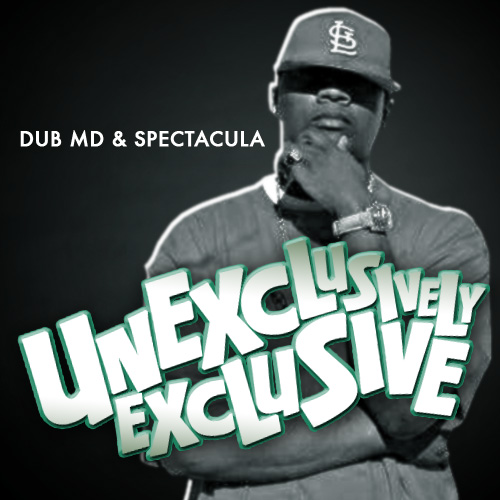 Here's some exclusive new heat from Queens emcee, Spectacula as he joins forces
with Dub MD for this brand new project entitled "Unexclusively Exclusive" a 16
track digi-zip jam packed full of classic hip hop music. The new mixtape
features beats from a whole host of producers from the likes of DJ Premier, Pete
Rock, Alchemist, Black Milk and many more, and in the immortal words of the
homie Fresh Daily, it's supaspectacular!
This new project is in preparation for Spectacula's up and coming new studio
album "Every Second Counts" which due for release sometime this year. The Queens
emcee will be releasing a mixtape every month until the summer in the lead up to
his album, this mixtape being the first in his "Quality In Quantity" series.
Also check for some new releases from Dub MD this year as he tags-up for a
second time with Nametag for Volume 2 of the "Classic Cadence" collection, along
with projects with an army of other artists in 2009, keep it locked!
01.) Intro (Produced By Kon and Amir)
02.) Shine (Produced By The Alchemist)
03.) Pressure (Produced By Pete Rock)
04.) Your Welcome (Produced By 9th Wonder)
05.) Let Go (Produced By Madlib)
06.) Full Time Job (Produced By Pete Rock)
07.) Just Venting (Produced By Khyrsis)
08.) For The Websites (Produced By Black Milk)
09.) What's Next? (Interlude)
10.) Going Out Of Style (Produced By Pete Rock)
11.) The Forefront (Produced By Bronze Nazareth)
12.) Wasted Potential (Produced By DJ Premier)
13.) Snakes In The Grass (Produced By Khyrsis)
14.) For The Hell Of It (Produced By Easy Mo Bee)
15.) Gravity (feat. Gorillaz) (Produced By Gorillaz)
16.) Unexclusively Exclusive (Outro)
How To DOWNLOAD