DJ Kay Slay - R&B Models Pt. 4
Submitted by mfizzel on Fri, 02/17/2006 - 11:28am.
Mixtape Directory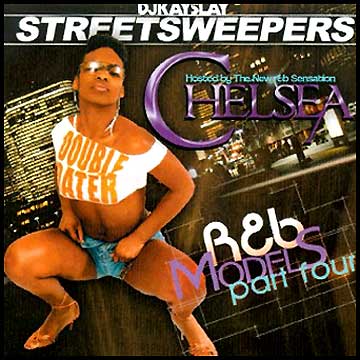 DJ Kay Slay brings you the 4th joint in his R&B Models mixtape series
featuring new video models. This time, Chelsea comes through to host
this sexy R&B mix featuring new R&B and remixes from Mariah Carey,
Kanye West & Tre Williams, Mary J Blige, LL Cool J & Ne-Yo, Jamie
Foxx, 50 Cent, Keyshia Cole, J. Lo, Jaheim, Christina Milian & Jeezy.

1 - Chelsea Intro
2 - Kanye West feat. Papoose & Tre Williams Hey Momma (remix)
3 - Mary J. Blige feat. Beanie Sigel - Can't Hide From Luv (remix)
4 - Ne-Yo feat. LL Cool J - So Sick (remix)
5 - Mariah Carey feat. Fabolous & Styles P. - Don't Forget About Us (remix)
6 - Jaheim feat. Styles P. - Fiend
7 - Chelsea feat. Rick James - Fire
8 - Cheri Dennis feat. Jim Jones & Black Rob - I Love You (remix)
9 - Yummy feat. Fabolous & Red Cafe - Is It Good To You (remix)
10 - Busta Rhymes feat. Mary J Blige, Rah Digga & Missy - Touch It (remix)
11 - LL Cool J feat. Jennifer Lopez - Control Myself
12 - Christina Milian feat. Young Jeezy - Say I
13 - Mary J. Blige - Enough Crying
14 - Jamie Foxx feat. Twista - DJ Play A Love Song
15 - 50 Cent feat. Olivia - Best Friend (remix)
16 - Remy Martin feat. Ne-Yo - Feels So Good
17 - Ne-Yo - When Your Mad
18 - Chelsea - Free
19 - Tre Williams feat. Papoose - Broken Dreams
20 - Keyshia Cole - Love
How To DOWNLOAD