BMoney - !B
Submitted by RSS on Thu, 09/29/2011 - 5:21am.
General | Mixtape Torrents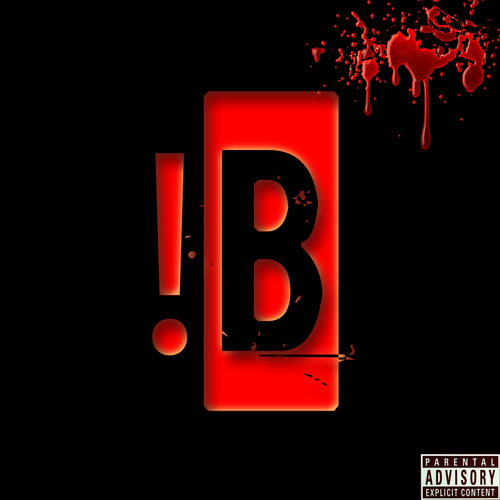 Hip-Hop Canada Profile: http://www.hiphopcanada.com/2011/08/bmoney-prolific-profile/
Hot 107 FM (Edmonton) : http://www.hot107.ca/hotfactor.php
Songs [Free Download]: http://www.reverbnation.com/bmoneygrenier
150 Instrumentals: http://www.soundclick.com/bmoneygrenierfreebeats
BMoney Grenier seems to do it all - as an MC, singer and acclaimed producer, he's making his mark both nationally and globally with a mean mixture of business sense and creative drive. In hip-hop, BMoney has found the voice he never had, weaving him into a dialogue that transcends race, gender and age and allows him to speak the words that sit on his heart. Musically, his move from Toronto to Edmonton translated the reggae and soul influences of Canada's east into the sharp production skills that prairie living has allowed him to hone.
BMoney's music reaches out to those around him, and has led to collaborations with many Canadian artists including Lil Precious and Gee Wunder - it has furthermore led to the tangible success of winning Edmonton's HOT 107 fm contest as well as FACTOR's "Hot Factor 2011" contest. With growing acclaim, his upcoming album will feature heavy hitters like JD Era, J-Diggz and the legendary Choclair, an album that is sure to surpass the hundreds of thousands of downloads that BMoney has received to date with R&BMoney, The Canadian Invasion, and his instrumental album.
A true Canadian artist, BMoney's sights are set not on the decadence of commercial success but on building platforms from which to launch Canadian music. He explains, "My goal is to create the same hip-hop community and inter-provincial musical connection as they do across the border. We work way to hard over here to be waiting for an 'American Dream.' There's so much talent here in Canada that we officially have our own Canadian dream." BMoney is certainly well on his way to achieving that dream.
1. BMoney Grenier ft. K-Blitz - Grown Up Swagg [03:36]
2. BMoney Grenier ft. Nat Turner & Chaos "New Money" Jackson - All In Your Mind[04:17]
3. BMoney Grenier - That Bitch [Prod. By The Audible Doctor of The Brown Bag All Stars][03:46]
4. BMoney Grenier ft. Stylezz - Emily [03:20]
5. BMoney Grenier ft. M.P. - Gotta Have Ya [03:50]
6. BMoney Grenier - Soon As I'm On [04:04]
7. BMoney Grenier - i Used To Love You [04:47]
8. BMoney Grenier - Winning [03:50]
9. BMoney Grenier ft. K-Blitz - Doing Me [02:30]
10. BMoney Grenier - StupidKaliFragelySticExpialoDopeShit [03:42]
11. BMoney Grenier - Pages To Poetry [Lisa's Excerpt] [Prod. By Tim Tynes][04:10]
12. Drake ft. BMoney Grenier - Karaoke [Unofficial Remix] [03:46]
How To DOWNLOAD