Ransom - Pain & Glory 2
Submitted by hardb0dy on Tue, 11/11/2008 - 7:33pm.
East Coast | Mixtape Torrents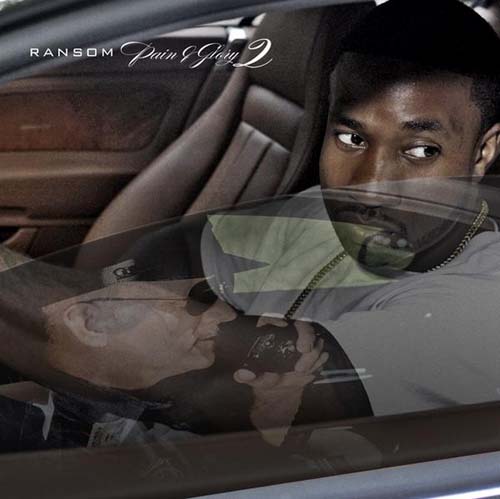 New Jersey Stand Up. Back in the mixtape pocket, one of New Jeru's newer jacks, RANSOM, drops that street heat on the people with his first mix joint for the A-Team/Desert Storm afficianados who've followed the kid since his days runnin' with Clue? and Budden. After Ransom's fallout with Hitchcock, and then Budden, it was rumored that Ransom signed to Clue?'s Desert Storm label officially, but then Ran went on leave from the rap game. Well the steel bar spit is back and Ran aint runnin nothing but exclusives here. Official Ransom shit.
1. (00:03:10) Ransom - Close Your Eyes
2. (00:03:53) Ransom - The Life And Times
3. (00:02:34) Ransom - Funeral
4. (00:02:40) Ransom - Speak On It
5. (00:02:04) Ransom - Opposites Attract
6. (00:04:21) Ransom - Face Off (feat. Tony Yayo & Cory Gunz)
7. (00:03:26) Ransom - Get On
8. (00:03:07) Ransom - I Got You
9. (00:04:46) Ransom - Stepping In (feat. Backwoods)
10. (00:02:53) Ransom - Big Bidness (feat. Nicki Minaj)
11. (00:03:02) Ransom - Play Ground
12. (00:01:40) Ransom - Law & Order
13. (00:01:54) Ransom - DonΓÇÖt Go
14. (00:03:45) Ransom - Hood Vision (feat. Tom Gist & Sleezo Bang)
15. (00:03:22) Ransom - Our Father
16. (00:03:42) Ransom - So Glad Your Home (feat. Jayvon)
17. (00:03:40) Ransom - Boyz In Da Hood (feat. Trae Tha Truth & Ya Boy)
18. (00:03:29) Ransom - Pain And Glory
19. (00:02:52) Ransom - Finale
How To DOWNLOAD