Kid Capri on WBLS (1992)
Submitted by mfizzel on Tue, 05/12/2009 - 7:51am.
Classic / Old | Mixtape Torrents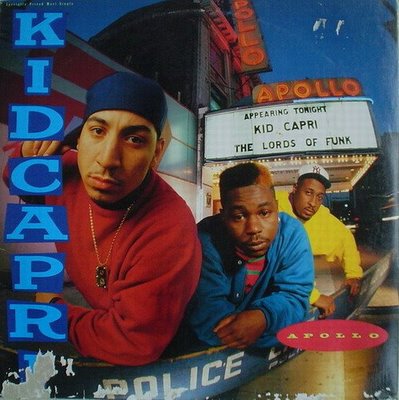 When you talk about mixtapes you have to include radio shows as well. I'm not
sure what it was like in any other city,but a copy of a new york hip hop radio
show was more than worth its weight in gold. Thanks to my man Al Lindstrom,I got
my hands on this classic Kid Capri tape from WBLS.
The tape was recorded in the early 90's,92 I believe. After listening to this
tape I can clearly see the difference between 98.7 KISS and WBLS. Although 'BLS
had the better stable of dj's,KISS had more personality on the air. It had to be
hard as hell for Red Alert to compete against Marley Marl,Mr. Magic,Pete
Rock,Kevy Kev,Clark Kent,Kid Capri and Ron G. Kid Capri has mad personality,by
this time he was murdering HBO'S DEF COMEDY JAM. But on the radio the powers that
be wouldn't let his personality shine. When you listen to the mix you will
hear very few drops to signify who is rocking. Regardless of that,the value is
actually owning a rare Kid Capri WBLS radio mix...
-DJ Mars | www.HistoryOfMixtapes.com
How To DOWNLOAD