DJ RPM - Yo Gotti: Full Time Hustlin'
Submitted by mfizzel on Thu, 05/11/2006 - 6:20am.
Mixtape Directory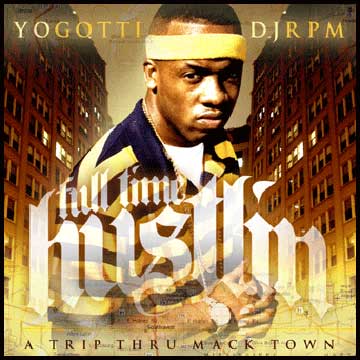 DJ RPM gets to Grinding out another Southern jewel as he teams up
with Memphis, Tenessee's hip-hop pride and joy, Yo Gotti. Definitely
on his full-time Hustle (Drama tape dropping next!), one of the Dirty
South's brightest rising stars is putting in mixtape work before he gets
to dropping his TVT Records album Back 2 Da Basics (coming soon!).

1 - Full Time Intro
2 - Gangsta Party feat. Eightball & Bun B
3 - D Boyz feat. Allstar & The Block Burnaz
4 - Kodak Moment (remix) feat. Allstar & Pastor Troy
5 - Shawty feat. The Block Burnaz
6 - Full Time Break #1
7 - Full Time Hustler feat. Rich Bum
8 - Toss That Bitch
9 - Looking at My Dog feat. Royce Da 5'9�
10 - Dirty South Soldiers feat. Lil' Jon
11 - Burna Clap
12 - 9 to 5
13 - Full Time Break #2
14 - All I Ever Wanted
15 - Get Down (remix) feat. Lil' Flip
16 - Tennessee Titans feat. Tela, Gangsta Boo & Haystak
17 - Sell My Dope
18 - The Truth
19 - Do What You Do feat. Lil' Wayne & Skinny Pimp
20 - Talkin' That Shit
21 - Tricks Gotta Pay feat. Bun B
22 - Grey Goose feat. Young Jeezy & Allstar
23 - Shake It feat. Rich Bum
24 - Full Time Outro
25 - Pick a Side feat. The Block Burnaz
How To DOWNLOAD