DJ G-Spot & 216TheTakeover - On The Rise Vol 1
Submitted by mfizzel on Thu, 05/14/2009 - 8:36am.
General | DJ G-Spot | Mixtape Torrents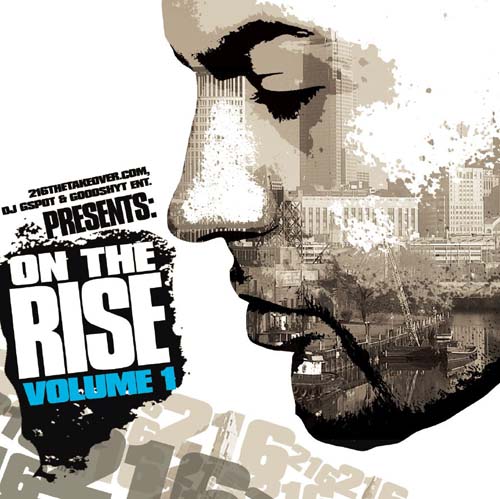 216thetakeover.com, & the Mid-West King, DJ G-Spot are collaborating on a
project featuring some of the finest from Cleveland.
Look forward to exclusive tracks from Twizted Mind, Phoenix Jones, Soul Kryziz,
Jus Mic, Mz. Skittlez, and many more!
01. Soul Kryziz - How Bout U (Produced by Zup)
02. Scheme D Ft. Lost Nation - Where Im From
03. Jus Mic - Confession
04. Twizted Mind - Whip'n
05. Lord Zelakhan & Phoenix Jones - Pop Wheelies
06. Jus Mic - Kill You
07. Black Nile - Game Rulez
08. Tha All- Stars - Why You Mad
09. Gunem Ft. Mz Skittlez - Freeze (Remix)
10. Tevon Rease - Im fly
11. Poetry Feen - After Party (Zup Remix)
12. Jus Mic - Everyday Sometimes
13. Mr. 44 - Illest MC
14. Proph The Problems - 100 Bars
15. Jus Mic - Get My Hip-Hop On
16. Maxwell Shell - Avalanche of Dance
17. Mz. Skittlez - Days Like this featuring Chadwick
18. Jus Mic - You'll Never Know
How To DOWNLOAD