COMING SOON: DJ Cannon Banyon & The Empire Present - Southern Country Vol. 3
Submitted by mfizzel on Sat, 04/13/2013 - 10:19am.
Mixtape News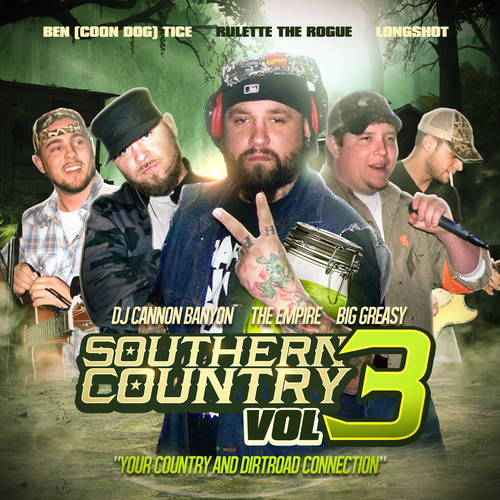 With features from Ben (Coon Dog) Tice, Rulette The Rogue, Longshot & more look for Southern Country Vol. 3 to drop on April 30th alongside the official White Lightning video by Rulette The Rogue!
Download Party In Dixie (No DJ) on iTunes: Download
Hit the break to watch the official Southern Country four wheeling video featuring the lifestyle & music from Southern Country Vol. 3!
How To DOWNLOAD