DJ 5150 Presents Young Twizzle - Hoodrich And Still Hungry
Submitted by mfizzel on Tue, 03/03/2009 - 11:23am.
General | Mixtape Torrents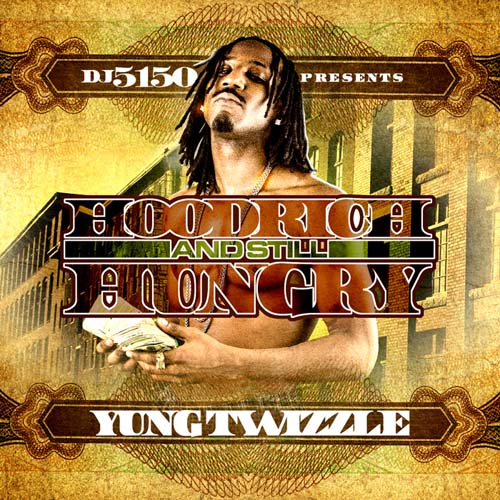 Young Twizzle straight out of Omaha, Nebraska teams up with 5150 for this
exclusive mixtape! Peep it and find out why Twizzle is one of the hardest out the
Midwest!
1. Intro
2. Big Thangs
3. Swagtastic
4. Purple Ft Darryl J
5. Im Stuntin
6. Messin Wit Me
7. Shawty Shawty
8. Wax That
9. Livin My Life
10. So Cold
11. Aint Jus Rappin
12. Mula Fetti Cream Guap Big Gwalla
13. Pull Up My Pants
14. Gettin Change
15. Erry Body Ft Darryl J
How To DOWNLOAD