DJ Eazy - T.I. Industry Instrumentals Vol. 1: The Beats That Made A King

Submitted by EazyBRepsBlo on Mon, 02/12/2007 - 1:31pm.
Instrumentals | Mixtape Torrents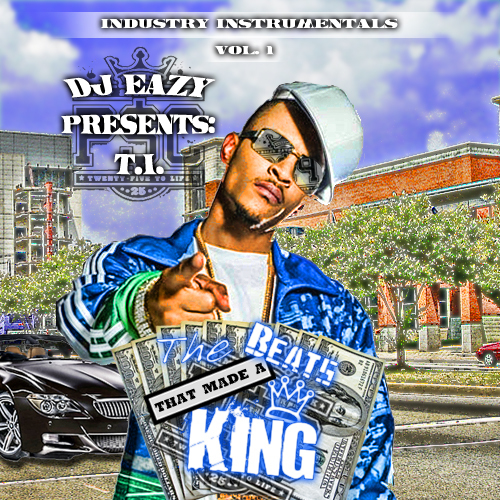 Props To HurricaneBWS For The Cover
The Making Of A King
In The Beginning T.I. was like most artists he was struggling to survive in the game. His Debut Album album "I'm Serious" did absolutely horrible and would of been the end of most artists career, but T.I. stayed strong and made a comeback on his second album "Trap Muzik" having several hit singles, and becoming a platinum artist ever since. Here is a collection of the instrumentals that made him become the artist he is today a total of 19 tracks that turned him from ordinary into a King.
1)I'm Serious
2)3 Kings
3)24's
4)Let's Get Away
5)Rubber Band Man
6)I'm A King
7)Bring Em Out
8 )U Don't Know Me
9)Motivation
10)ASAP
11)Do Ya Thang
12)What You Know
13)Front Back
14)Why You Wanna
15)Live In The Sky
16)Ride Wit Me
17)Shoulder Lean
18 )I'm Talking To You
19)Top Back
How To DOWNLOAD