Short Dawg - Southern Flame Spitta 3.5 (Hosted By DJ Ill Will & DJ Rockstar)
Submitted by mfizzel on Mon, 01/25/2010 - 5:50pm.
Dirty South | DJ Ill Will | Mixtape Torrents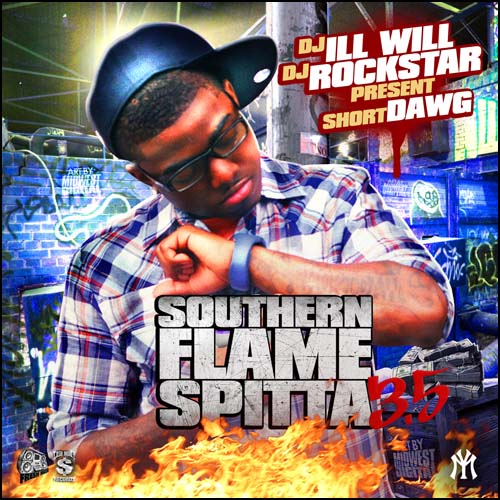 Young Money's newest signee Short Dawg took advice from fans and decided to re-
release his much heralded Southern Flame Spitta Vol. 3 Mixtape - this time with
no DJ talking over the tracks in addition to 11 BRAND NEW unreleased tracks with
features including Gudda Gudda, Tity Boi, Lil Twist, Jay Rock & Birdman!
01. Southern Flame Spitta Feat Blu-Mega
02. Strap Prod By C-Note
03. Fly High Feat Jay Rock & Birdman
04. Hoes In Here Feat Titty Boi
05. Blinded Feat Gudda Gudda
06. Ego Feat Lambo Lux
07. Watch Out Prod By Nitti
08. Bobble Head
09. Hands Prod By C-Note
10. Choosin Me Feat Sterling Simms
11. Come Down The Pole Feat Mack Maine
12. Young Money Feat Lil Twist Prod By Beat Billionaire
13. Got It For The Low Prod By C-Note
14. Check My Stats Prod By C-Note
15. Break Dem Boyz Off
16. Mannequin Prod By Beat Billionaire
17. Doin Me
18. Slow It Down Feat Drake
19. I Got Paper Feat Lil Twist & Chris Brown
20. I Just Wanna Hit Feat Tyga & Lil Wayne
21. Lookin Good (Freestyle)
How To DOWNLOAD