OBIE TRICE SHOT
Submitted by mfizzel on Sun, 01/01/2006 - 7:11pm.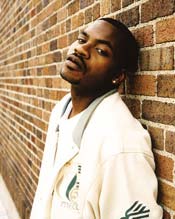 Eminem protege Obie Trice was shot in the face and survived early New Year's Eve morning after what appears to have been a road rage attack.
According to Michigan police, Trice was driving northbound with his girlfriend on the Lodge Freeway in Detroit at around 1am Saturday morning when another car approached and shots were fired. Trice was hit in the head, but managed to exit the freeway in the Southfield suburb where his girlfriend flagged police.
Trice was taken to Providence Hospital where he was listed in good condition and released according to hospital spokesman Brian Taylor.
Police are investigating the shooting and have no leads as to the identity of the shooter.
However, sources speculate the shooting could have been a case of road rage and that the shooter had no idea of the rapper's celebrity.
Reported by www.SOHH.com
How To DOWNLOAD