Evil Empire & Young Jeezy - The American Dream (DVD)
Submitted by trillondeck on Fri, 02/20/2009 - 7:41am.
Dirty South | Evil Empire | Mixtape Torrents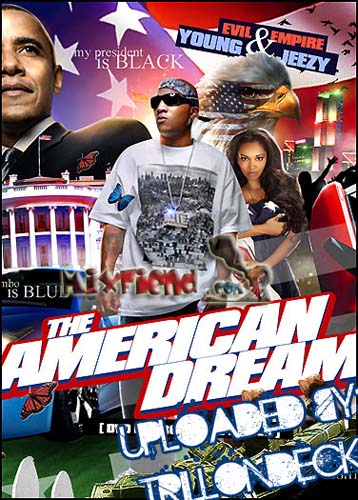 Download VLC Media Player (Free) to watch this DVD
The Man Who's Now Being Blamed For Capitalizing Off The Recession shows you what the real AMERICAN DREAM is all about on this epic street DVD highlighting all the video-highs you can expect from The Snowman. Everybody's favorite Trapper-turned-Rapper has got skinny over the years as the Snowman melted away that extra coat for the winter, and now Jeezy lookin like a new man. Just to celebrate, you know Jeezy been putting in extra facetime in the video game, popping up on everybody's video to lend that Trap credibility to anybody who bout theirs. This DVD features 25+ videos, appearances, live performances and more from Jeezy.
VIDEO LIST
1. Young Jeezy Interview On CNN About The Resession
2. Crazy World
3. Who Dat
4. My President Is Black ft. Nas
5. Vacation
6. 5000 Ones w/ DJ Drama, T.I., Nelly, Jazzy Pha & Willie The Kid
7. I'm So Paid w/ Akon & Lil Wayne
8. I Put On
9. Young Jeezy & Don Cannon In The Studio
10. My Hood
11. I'm So Hood / Brown Paper Bag w/ DJ Khaled, Trick Daddy, Rick Ross, Plies & T-Pain
12. Go Getta ft. R. Kelly
13. Trap Star / Go Crazy
14. Soul Survior ft. Akon
15. U.S.D.A. - White Girl
16. Louie Bags w/ Bloodraw
17. Ova Here / Air Force Ones w/ Bun B
18. Bury Me A G
19. Get Throwed w/ Bun B, Pimp C & Z-Ro
20. Top Back(Remix) w/ T.I., Young Dro, Big Kuntry & B.G.
21. Rap Shit w/ Boo
22. S.M.A.C.K. Freestyle
23. Make It Work For Ya w/ Juelz Santana & Lil Wayne
24. I'm So Icy w/ Gucci Mane
25. Grew Up A Screw Up w/ Ludacris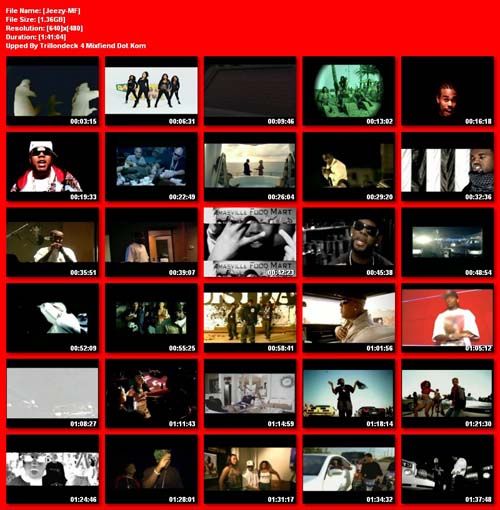 How To DOWNLOAD