Stay Fresherr Presents Key Notez - Whoz Key Notez?
Submitted by mfizzel on Mon, 03/28/2011 - 10:02am.
General | Mixtape Torrents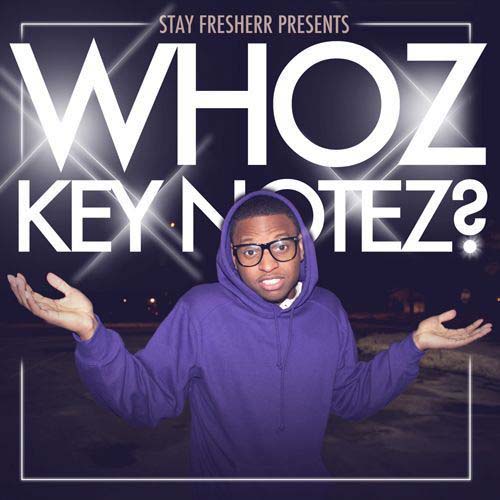 Allentown, PA artist Key Notez drops his latest mixtape Whoz Key Notez?.
Hit the break to watch the official music video for Blowed Out!
KeyNotez.com | Follow @KeyNotez on Twitter!
01 Key Notez Intro ( Prod. Ninemusic)
02 Key Notez Jukebox
03 Key Notez Whoz Key Notez (Prod. Dj Dila & Ptbbeatz)
04 Key Notez Ft Y.Greez Gon Say
05 Key Notez Ft D.Dubs The One ( Prod. Hd-Flat)
06 Key Notez I Can (Prod. Beataddictionz)
07 Key Notez Ft S2B Act Right ( Prod. Geniusboy)
08 Key Notez Blowed Out (Prod. Key Notez)
09 Key Notez Ft Southsidedee Come Wit Us
10 Key Notez Bad Guy Good Guy (Interlude) (Prod. Ninemusic)
11 Key Notez Ygfsr
12 Key Notez Um On It (Prod. Key Notez)
13 Key Notez Ft Jayybee We Dont Gotta Brag ( Prod. Sarubeatz)
14 Key Notez Studio (Prod. Geniusboy)
15 Key Notez Ft Y.Greez Sextape (Prod. Ninemusic)
16 Key Notez & Y.Greez & Ry Leggins (Prod. Key Notez
17 Why Rap Why Rap
18 Key Notez Ive Been Dreamin
19 Key Notez Diss Belief
20 Key Notez Cougars (Prod. Jusamelody)
21 Key Notez Looker (Prod. Hd-Flats)
22 Key Notez So Sweet (Prod. Jusamelody)
How To DOWNLOAD