Hollywood 1080 & MIDIMarc - Trapped In The Soundcloud Vol. 1
Submitted by mfizzel on Mon, 08/20/2012 - 9:15am.
Instrumentals | Mixtape Torrents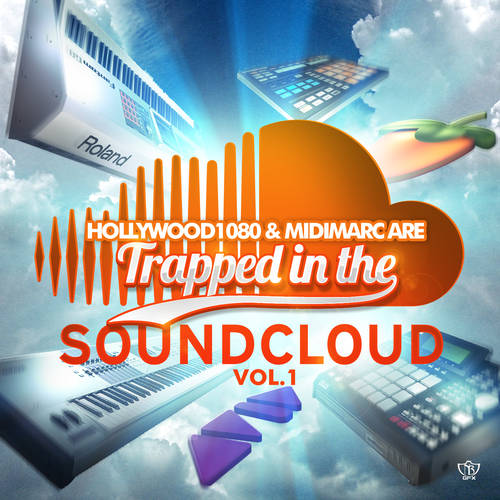 All the way from the great state of South Carolina, Hollywood1080 & MIDIMarc have joined
forces to bring you a collection of 10 exclusive instrumentals straight from the studio to
your ears. These super producers on the rise (and SC Beat Street Beat Battle Champions)
are "Trapped In Da SoundCloud" armed with their signature styles. Hollywood1080 with his
trunk rattling club bangers, and MIDIMarc with his silky soulful grooves; these beats are sure to
give you chills as you listen during your daily routine.
Follow @MIDIMarc!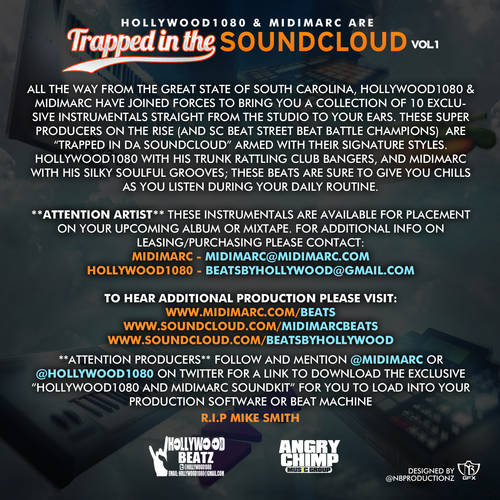 01 Clownin In Walmart Intro
02 Established 1981 Prod By Hollywood1080
03 What Was I Before You Prod By Midimarc
04 Midimarc Interviews Hollywood1080
05 Lay Me Down Prod By Hollywood1080
06 I Think You're Ready Prod By Midimarc
07 Shootin In Da Gym Prod By Hollywood1080
08 Waitin On Your Love Prod By Midimarc
09 Flex Prod By Hollywood1080
10 Rip Mike Smith Interlude
11 Hold Back Tears Prod By Midimarc
12 Fresh Prod By Hollywood1080
13 Love On The Hill Prod By Midimarc
How To DOWNLOAD