DJ Ill Will Presents Young Sleezy - Trapped & Underrated Vol 1
Submitted by jlaudiosw7 on Tue, 04/07/2009 - 7:59am.
General | DJ Ill Will | Mixtape Torrents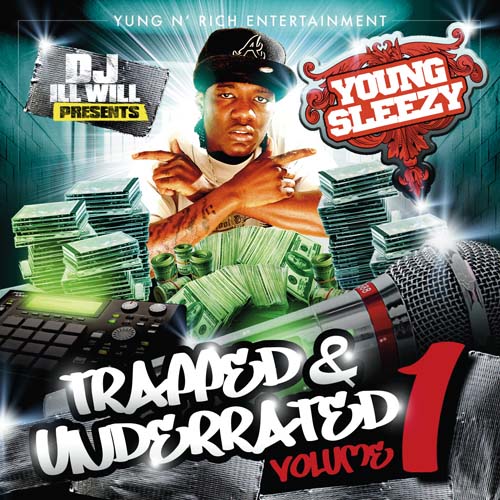 Justo Award Nominee DJ Ill Will Presents 19yr old Vancouver Rapper Young Sleezy. Being born in Toronto and raised in both Atlanta & Vancouver, Sleezy is quite familiar with both the Trap as well as luxurious lifestyles which is evident through his music which offers a twinge of both!!
1. Intro
2. Underated Kid
3. Spectacular
4. Trapped
5. Making Money
6. Knockout
7. Ballin'
8. Stressed Out
9. Bankroll feat J Breezy
10. I'm So Fly
11. First Pick
12. Jumpoff Freestyle
13. In these Streets
14. Booty Pop
15. Thinking Bout U
16. You Cant Stunt Like Me
17. Just Made a Stack
18. Paper Planes Freestyle
19. Superstar Outro
How To DOWNLOAD