DJ Drama - Welcome To The ATL
Submitted by mfizzel on Tue, 04/25/2006 - 5:14pm.
Dirty South | DJ Drama | Mixtape Torrents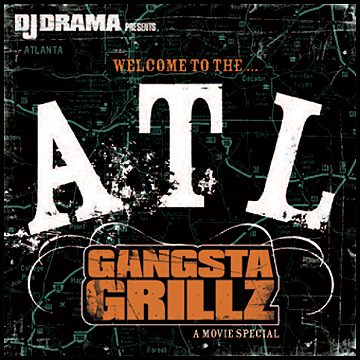 What you know about that? He knows all about that! DJ Drama might
be from Philly originally, but you best believe nobody knows about the
ATL more than him. Breaking you off with this special, movie-edition
Gangsta Grillz classic, stay up on the latest ATL tip with tracks by T.I.,
Young Jeezy, Jody Breeze, Young Joc, Dem Franchize Boyz, Young
Dro, D4L, Replacementz, Crime Mob, Xtaci, Big Kuntry, DTP & K Rab.

1 - ATL Movie Trailer
2 - What You Know - T.I
3 - Ya Dig - Young Jeezy
4 - Gangsta Grillz - Jody Breeze
5 - ATL Movie Interlude
6 - Rubber Band Banks - Young Dro
7 - I'm The Weight Man - Kantrell
8 - Couple Grand! - Young Joc
9 - My Muzik Dem - Franchize Boyz
10 - Yeah - Big Kuntry
11 - Small Thangs - Big Gee & Young Jeezy
12 - Bubble Gum - K Rab
13 - Poole Palace - BHI
14 - ATL Movie Interlude
15 - Front Back - T.I & UGK
16 - Bring It Back - Xtaci
17 - BAnkhead - D4L
18 - ATL Movie - Interlude
19 - Circles - Crime Mob
20 - I Cant Believe It - Playaz Circle & Ludacris
21 - Money In The Bank - Lil' Scrappy
22 - Shoulder Lean - Young Dro & T.I. (Don Cannon blend)
23 - ATL Movie Interlude
24 - We So Fly - Replacementz
25 - My Come Thru - Willie The Kid
How To DOWNLOAD